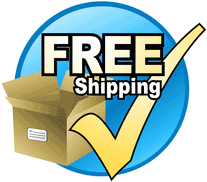 Spa Guy 1.5 Hp 120 Volt Blower

The revolutionary new Spa Guy universal replacement hot tub blower sets a higher standard for replacement blowers. The new "green" design uses 50% less power than many models while producing more significantly more air. Installation is a breeze because of its sleek compact profile and and easy mount tabs. Its universal cord adaptor make choosing the right model for your spa effortless.
Features
1.5 Hp 120 Volt 7 Amps
60 Hz
Check our store for other models
Body measures approximately 5" x 6.5" x 8"
Accepts 1.5" or 2" plumbing
Neoprene rubber hose connector
for air seal & noise isolation
Hose clamp included
6 inch AMP-3 style universal cord adaptor
This blower comers with an six inch universal cord adaptor. Simply remove the cord off of your old blower and wire it to the new one.
---