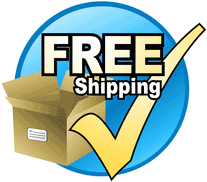 Comfort Furnace UV Infrared Heater
Save money this winter and be comfortable and warm with a Comfort Furnace 1500 Watt UV Quartz Infrared Space heater. Reduce your energy consumption by 35% to 50% while maintaining cleaner healthier air. Comfort Furnace quartz infrared heaters sanitize the air as it heats killing common bacteria and viruses while filtering the air. These heaters produce no harmfull exhaust and require no ventilation.
Quartz Infrared Heaters are safe. Unlike traditional space heaters a Comfort Furnace heater can not cause a fire, because the quartz infrared heating elements are contained inside a fire-proof heat exchanger. The outside cabinet remains cool to the touch. Pets can even sleep on it while operating, without harm.
Learn more about quartz infrared heat.
Features
Accurate Onboard Thermostat
Philips Ultra Violet Light Powered Air Disinfection
Digital Temperature Display
4 Quartz Infrared Heating Elements
Large Button Remote control
Delayed Start Option
Washable Filter
Six Foot 120 Volt 15 Amp Cord
Safety Cut Off
Heats Up To 1000 Sq Feet
Approximately 15"H x 14.5"W x 17.5"L
---