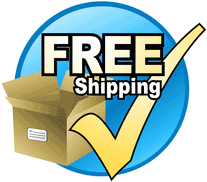 The Martinsville is a seven-foot state of the art spa offers 88 various style stainless steel hydrotherapy jets. Its two pump, ten horsepower, single valve power plant provides tri-zone hydrotherapy. Throughout our unique eight-person shell design are various style bucket seats with neck therapy, and three varying height jump seats for a complete back massage. A unique corner cuddler seat provides the ultimate spa experience. The power plant footwell, designed to soothe sore calves and feet, is guaranteed to provide universal comfort for all. Cathedral staircase provides easy access in and out of the spa and can be used as a warm up and cool down seat, giving this spa room for eight.
This Spa comes standard with our 9-bulb color rotating underwater LED light and Ozone Sanitization System. Combine all this with our maintenance free Permawood Cabinet, our Thermo Service Foam Insulation System and Lucite Luster color acrylic for the ultimate 21st Century Spa.
Spa will arrive within 3-5 weeks from the time payment is received.
Special Pricing
---
Special limited time price on sierra with a slate gray cabinet.
Preview other special order spa colors.
---
Hot Tub Specifications
Seating Capacity
8 adults
Dimensions
82" x 82" x 35"
Water Capacity
425 gallons
Weight
645 lbs. dry; 4,190 lbs. filled
Pumps
2 Ultra High Flow
1 single-speed 4 Hp, 1 dual-speed 6 Hp
Jets
88 Stainless Steel Jet Nozzles
Controls
Programmable Digital Top Side Control
Filter
50 sq. ft. Pressurized
DelzoneŽ CD Ozone System
Included
Water Feature
Waterfall with On/Off Valve
Lighting System
9 Bulb Multi Colored LED Light
Insulating Cover
4"to 2" tapered, 2 lb.-density foam core
Electrical Requirements
230v/ 50 Amp GFCI Required. Provided by consumer
Warranty
25 Years Structural on Shell
2 Years on Parts
No Labor
Visit the manufactures website for full warranty details.
---
Spa Features
INSULATION SYSTEM
All our spas use a Thermo-service-foam insulating system. The system encapsulates a pocket of still air, which reflects heat loss from the sides, back into the tub, to maximize heat retention and minimize energy cost. This type of insulation is known as barrier insulation and is preferred over solid-fill foam systems because of its cost effectiveness and ease of trouble-shooting service issues.
SPA COVER
Spa Guy offers the highest quality thermal cover on the market today. All covers come with a full four to two inch design for water runoff, four locking straps to keep unwanted guests out, and aluminum reinforcing c channel with two pound high density foam for safety and strength. These covers meet or exceed all ASTM safety standards and are UL classified.
WATERFALL
A waterfall provides both soothing sounds and neck massaging comfort. The waterfall jet is a cascade of water with its own control so you can choose a gentle or powerful massage.
PRESSURIZED FILTRATION
Maintaining clean balanced water is virtually effortless. Our pressure filter uses the power of the jet pump to forcefully push the used water through the deep pleats of the filter cartridge, which ensures clean and balanced water.
---
Spa Options
The following options are included FREE with the purchase of your new spa.
Ozonator
$99 Value
FREE!
| | |
| --- | --- |
| | The use of chemicals will be cut down to the bare minimum with our advanced corona discharge ozone sanitation system. This technology injects all natural ozone into water chamber oxidizing contaminants and returning the purified water into the spa through dual ozone jets. Keeping your spa clean and pure is simple with an ozonator. |
LED Lights
$49 Value
FREE!
10 dramatic & exciting lighting modes to explore
Ultra-bright LEDs last over 100,000 hours
5-year warranty
Advances through lighting modes by turning light off then on again
Stainless Steel Jets
$300 Value
FREE!
| | |
| --- | --- |
| | The brilliant surface of the stainless steel jet offers not only a classy but, a very vogue look with a durable finish that remains beautiful for years on end. |
Deluxe Hard Cover
$249 Value
FREE!
The deluxe hard cover has a 4" to 2" taper to allow water run off
Aluminum reinforcing C channel for strength
Hold downs with locks and keys
UL Listed and approved
Waterfall
$79 Value
FREE!
| | |
| --- | --- |
| | Providing both soothing sounds and neck massaging comfort, the waterfall jet is a cascade of water with it's own control, so you can choose;gentle or powerful. |
Shipping
$750 Value
FREE!
| | |
| --- | --- |
| | Our delivery service is unlike anything you will find on the internet. We have professionals who are trained in moving spas. This enables us to get your new spa to you in one piece. Nothing can be more frustrating than having your new spa arrive at your house broken. We have the best delivery record on eBay with most of our items arriving in under the promised shipping time. |
This spa includes over $1526 of upgrades FREE!!
---
Shipping
Due to its size your spa must ship with a LTL freight carrier. Shipping rates are based upon your state of residence. (See Map Below) Please note that we can only ship within the continental United States.
The shipping rate for the dark area is $FREE
The shipping rate for the light shaded area is $FREE
The shipping rate for the non-shaded area is $FREE
Shipping charges are non refundable. The freight company will unload the spa curbside. In order to ship your spa the freight company requires two phone numbers where they can reach you to schedule the spas arrival.
You are responsible for inspection of the item at time of delivery and noting any type of damage on the delivery sheet. If damage is not noted on the delivery sheet, you will be responsible for replacement and related shipping costs.
---
Payment
Payment is due before your spa can ship. We accept Visa MasterCard, Check and Money Order. Check and Money Orders should be mailed to the address on your receipt. If you would like to pay over the phone using Visa or MasterCard or have any questions, call us toll free at 866-771-4897 or 757-855-0381. Our hours are Monday-Friday 9-5 EST.