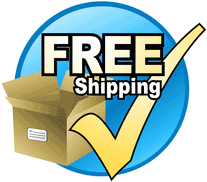 The Cover Rock-It is a superior cover lift that offers a simplistic design. It fits most modern spas (up to 96 inches) while offering affordability and ease of use. The Cover Rock-It easily mounts under the spa without requiring any screws to be driven into the cabinet. The sleek, low-profile design prolongs the life of the spa cover by holding it off of the ground while the spa is in use.
Features
Zinc plated and powder coated finish
Requires as little as 18 inches of clearance behind spa
With only one moving part and a built-in stop mechanism, the Rock-It is proven to be absolutely trouble-free
Mounts easily beneath the spa. No drilling into the spa cabinet required.
Fits virtually any spa up to 96 inches in width*
Features an industry leading 5 year warranty
*The Rock-It is designed for use on square or rectangle spas, it is not designed for round, octagon, or built in flat models.
---