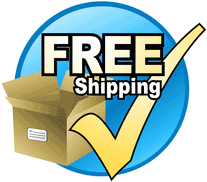 OEM style replacement filter element fits every acrylic hot tub Futura Spas has ever made. Made from Reemay filtration fabric and features a unique FreeFlow core to maximize filter life and increase water flow.
Dimensions:
Length - 13 5/16"
Outside Diameter - 5"
Top & Bottom Openings - 2 1/8"
Also Replaces
Rainbow Plastics- OEM part number 17-2325, R172327
Premier Pump- OEM part number 27-101
Emerald Spas- OEM part number 17-2327
Custom Molded Spas- OEM part number 25392
Continental Leisure/Infinity Spas- OEM part number In-Line
Beachcomber Spas- OEM part number 3005845
Icon Spas/Jumpking- OEM part number 162387
Harmsco RCHRA25
Leisure Bay Spas/Rec Warehouse- OEM part number 303909
Maxx Spas Canada-OEM part number 17-2327
Morgan Spas- OEM part number 17-2327
Nordic Hot Tubs-
PDC Spas- OEM part number 817-2500
Dakota Spas- OEM part number In-Line
Baker Hydro- OEM part number 17-B1086
Thermo-Spa of Connecticut- OEM part number FL1001
Viking Spas- OEM part number 17-2327
Waterway Plastics- OEM part number 817-2500
---