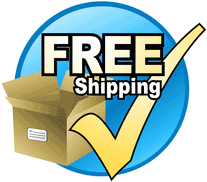 US+U Swivel ProFolio iPad 1 Case
Product Details
The revolutionary Swivel Pro portfolio style case Apple's first generation iPad incorporates a patent pending handle that rotates 360° in any direction. This design allows you to securely hold your iPad with one hand and have it rotate to your ideal viewing angle. The Swivel Pro's inside front cover also offers a kickstand allowing the iPad to be placed into the ideal angel for typing or viewing movies.
Materials
The Swivel Pro is made from the highest quality man-made leather with a soft feel. The inside is fully covered with a micro-fiber suede to protect your iPad.
Fits
This item fits the FIRST GENERATION iPad and does NOT fit the iPad 2. Auction is for case only, iPad is not included.
---
Features
Rotating Handle: The only 360° rotating, self adjustable handle on the market
Typing Mode: Features a kickstand to angle the Swivel Pro for typing
Video Mode: Features a notch for propping the iPads Screen at a steeper angel for watching video
Extra Protection: provides a third panel for increased screen protection
Pocket: keeps notes and important papers at hand
Pen/Stylus Holder: We've even provided a convenient pen holder loop for a stylus or ink pen.
Safety Flap: This oversized flap folds under the iPad. Once inserted into the Swivel Pro it prevents your valuable iPad from falling out.
Tab Pocket: We've also engineered a convenient pocket for the tab. This little feature serves two purposes: it secures the Swivel Pro in hand mode and hides the tab once the case is in use.
Openings: All volume, screen lock, docking, speakers and on/off buttons are fully accessible. We even left the light sensor uncovered, something other cases don't do.